Want to know what the previous winners of the Global Talent Search (GTS) really think about their experience? We recently interviewed the previous winners of the GTS to share their experiences with you. We're incredibly excited to relaunch the GTS this year, and we thought our readers would love a sneak peek into the competition process (and what it's like to win!) directly from the winners.
Above: Daniel Roode's charming illustrations on various books & products
Today we're chatting with Daniel Roode, winner of the Global Talent Search Special Studio Award in 2013.
Some of Daniel's clients include: Simon & Schuster; Nickelodeon; Scholastic, Inc.; Hallmark; Fisher Price; Editions Milan and many more.
Read on to find out all about Daniel's experience entering & winning the Global Talent Search and what he thinks about being represented by Lilla Rogers Studio!
Make Art That Sells: Hey, Daniel! Thanks for chatting with us today. We'd love to start out by asking you why you decided to enter the Global Talent Search?
Daniel Roode: Representation and exposure.
Did you think you had a chance at winning?
Yes.
What did you find useful about the Global Talent Search assignments? What did you learn?
The GTS gave me a very accurate sense of what it is like to work toward a deadline and how to fine tune your vision.
Lots of gorgeous products decorated with Daniel's delightful characters!
What advice would you give to people who are considering entering this year's competition?
Try hard and give it your all.
Did you find any of the MATS courses helpful in preparing you for the competition or for your career as an artist after winning GTS?
Yes. It's a great chance to build up a set of skills and a body of work that you may otherwise not have.
How did you feel when you won?
Over the moon!
Has winning the GTS been beneficial for your career?
It's a full-time career now so I get to do what I love.
How do you like being represented by Lilla Rogers Studio?
I feel like I'm part of an A-Team of the best illustrators and designers out there.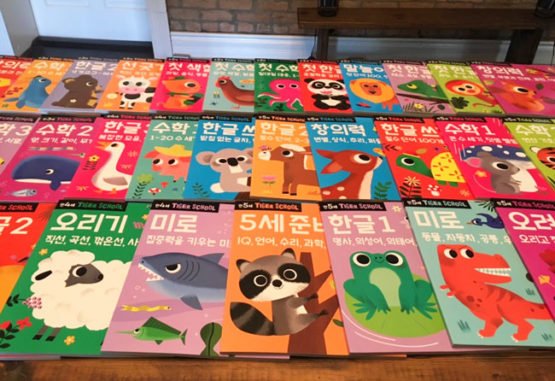 Lots of lovely books illustrated by Daniel (translated into Korean)!
We are so happy for Daniel & everything that he has achieved, and we're so excited for this year's GTS winner! Who will it be? Will it be you?
See more of Daniel's fabulous artwork on his website and on his Instagram. You can also read more details about him here.
Sign up for the 2018 Global Talent Search here!
Everyone who registers for the 2018 Global Talent Search will receive at least one brand-new professional assignment brief created just for this year's competition by Lilla Rogers. Sign up for the competition now!
Lilla's first assignment for the 2018 Global Talent Search will be released on June 25th! Don't miss your chance at representation by Lilla Rogers Studio!
Xo
The MATS Team
P.S. Read about what you win here.