Course dates: Mar 07 - Apr 18, 2022
My Toy Pitch 2022
£399

/

$545 (approximate)
My Toy Pitch: illustrating for the toys and games markets! create a winning toy pitch and hop into the world of play!
Turn play into pay! In this  course, innovative art agent Lilla Rogers and brilliant children's toy and game creative director Riley Wilkinson will guide you through the playful world of the toy and game market. They'll share industry secrets and show you how to showcase your unique art on products that'll capture the hearts of children as you create an exciting original toy and develop your own winning, playful pitch. You'll discover how you can use all the great art that you already have, maybe from our courses, or your own projects, and leverage it to make new products ready to pitch.
This incredibly fun duo will take you on a deep dive into the booming toy and game market. The course is jam-packed with assignments, videos, insider lessons, expert interviews, Lilla's trend boards, downloadable content, and live reviews that'll be your ticket into a unique, imaginative playland. Hop aboard and create your own successful playful adventure!
Want to know more? Scroll down for more information.
*All USD values are approximate
* excluding sales tax which will be added at checkout depending on your country of residence.
My Year of Art School 2022 (ALL courses) Bundle
£2559

/

$3,492 (approximate)
---
See what's included
My Year of Art School 2022 (LIVE courses) Bundle
£1479

/

$2,018 (approximate)
---
See what's included
My Winning Children's Book and Toy Pitch Bundle
£955

/

$1,303 (approximate)
---
See what's included
My Art Career Starter Pack Bundle
£409

/

$558 (approximate)
---
See what's included
Top 10 Markets Bundle 2022
£440

/

$600 (approximate)
---
See what's included
Your teachers, art agent Lilla and toy  and game creative director Riley, talking all about the incredible insider industry interviews you get as part of this course.
Get ready to have a blast creating and inventing! In this fun, inspiring and motivating LIVE course, you'll learn about and create a pitch for a different area of the lucrative and exciting toy and game market every week:
Week 1: Pretend play
Week 2: Games
Week 3: Characters
Week 4: Playsets
Week 5: You'll bring everything together and take everything you've learned to develop your very own unique one of a kind toy!
Every week, you'll get an assignment in that week's category, with an on-trend cool inspiring theme supported by videos and gorgeous trend toy boards. In total, you'll create five pitches of varying complexity, building slowly and step by step so you're never overwhelmed, but can just dive in and enjoy the creative process. As Lilla likes to say, she tricks you into creating your very best work. You'll be amazed what you can achieve!
You'll master these solid, proven industry principles and strategies:
How to build an illustration pitch that'll land you illustration work in this market, and what art directors want next.
How to create a strong illustrated character world, and why "setting" is the nucleus.
How emotion, gender diversity, and clothing are woven into toys.
The importance of details that support product spin-offs, including apparel, entertainment, playsets, plush, and apps. You'll learn about the secret value of accessories and clothing, and why toy manufacturers look for them.
Plus you'll get tons of show-and-tell videos with Riley and Lilla showing hundreds of products that guide you through the huge variety of toys and games out there – and find what makes them unique, get an exclusive look into how real-life toys evolved from sketch to finished product, learn how toy companies turn winning art into stellar toys, games, and playsets, and more!
Riley's smash-hit Sneaky Snacky Squirrel game has sold over two million units and has more than 9,000 five star reviews on Amazon.
Toy and game creative director, creator of the smash-hit Sneaky Snacky Squirrel Game and My Toy Pitch co-teacher, Riley Wilkinson, says: "As a toy and game inventor and agent, I've learned that unique toy concepts are created by unique people. That person is you! In  this course, Lilla and I will teach you about the toy industry and how to think like an inventor. You'll learn how to come up with unique ideas and unexpected concepts. You'll hear from industry experts. You'll learn about toy categories, what sells, and what doesn't. My Toy Pitch is the course I wish existed when I began my career. We've got so much to share with you. See you in the toy aisle (and in class)!"
Topics that Lilla and Riley will cover include:
How to pitch and who to pitch to, including lists of companies that accept submissions (there are tons!)
How to craft original make-believe worlds in your own style
What makes a memorable toy, and how to turn those ideas into entire playable, appealing toys
What you need to put on a winning pitch
How to draw children and parents in with the product pieces that you'll illustrate
The language to use in your pitch that clients look for plus a ton of phrases and terminology to use for call-outs on your pitch
The many ways your art can be used on toys  that you probably didn't know about!
Plus you'll be inspired with boatloads of exciting, innovative and appealing toy and game products every week!
You can come to class without any ideas whatsoever. You'll be surprised and delighted with how many amazing concepts for pitches you'll come up with.
Some of Lilla's vintage and new wooden toys, including projects that Lilla Rogers Studio did with Suzy Ultman and Helen Dardik. Let Riley and Lilla show you how you can create cool characters like these, or leverage your existing art!
The toy market is giant! Lilla and Riley have picked five of the most popular and top-selling sectors which companies always need art and ideas for. They'll introduce you to some incredible toy companies (some of which you've maybe never even heard of)  and to companies that Lilla Rogers Studio have worked for.
For the first four weeks of the course, you'll dig deep into four of the main categories of toys and games: pretend play, games, characters, and playsets, before bringing it all together in the final week to create your very own one of a kind unique toy!
By the end of the course, you'll really understand how you can put your own special signature on a toy invention to really make it your own, and have five winning pitches ready to send out!
Lilla and Riley discuss Twists and Amps – what they are, and why you need them in your pitch!
Here's what you get every week:
Monday: Start your week with a bang! You'll enjoy an hour-long LIVE session with your teachers, art agent Lilla and toy and game creative director Riley, where you'll discuss the category and theme of the week for your assignment.
Plus you'll also get the following to support and inspire you:
Your assignment for the week, which will be to create a pitch in that week's category.
A product board: a visual feast showing dozens of contemporary products in the week's category, to explain and explore that category, such as a whole bunch of games, or playsets.
A product board video that explains everything you see in the product board, together with details of what makes each toy or game sellable and unique.
A mood board packed full of inspiring images both new and vintage.
A pre-recorded mood board video in which Riley and Lilla explain the board and how you'll use it to create your pitch for the week.
An Analyze your Mood Board downloadable document to help you break the mood board down.
A pitch template to show you what your pitches should look like and contain.
An arty journaling page.
And finally, just for fun and to help you dig into your silly, playful side, a riddle is given out verbally in the live session each week!
Please note that assignments will be reviewed every week on Mondays from the second Monday onwards, with the final assignment being reviewed in a final Monday live!
Tuesday:
Every week you'll view an inspiring Twist video with Riley showing you how to amp up your pitch with added twists and features like sound, movement, lights, and more.
Wednesday:
Every week you'll enjoy exclusive VIP Interviews (written, audio, and/or video) exclusive to My Toy Pitch students with top VIPs in the field. This is GOLD!
Learn from industry professionals with decades of experience who have worked with the best creators and artists. These VIPs are always looking for new toy and game pitch ideas. They'll share their dos and don'ts, what not to include in a pitch and more.
Plus each week you'll get advice from industry experts in the form of guidance reprints, downloadable PDFs from Riley's industry resources, including information from the inventor of Jenga, the Senior VP of Design and Development at Hasbro, a former marketing director, and more.
Thursday:
Every week you'll get an Improv Inventing video with Lilla and Riley. Lilla holds up a selection of her weird and wonderful vintage items and Riley invents amazing toys and games on the spot. These super motivating videos are a great way for students to learn how to think like an inventor and how to add elements to your idea that make it even more original and special.
Friday:
Do you have existing art you love and would like to turn it into a toy or game?
Every week you'll get a video lesson from Lilla and Riley in which Lilla holds up an example of existing art on a book cover, etc., and Riley invents amazing toys and games on the spot. Again, this is a great way to learn how to think about inventing, and to think about how to leverage your existing art and turn it into a toy or game.
Bonus live Zoom pop-in: Riley and Lilla will answer your questions and help out with assignments. 
Saturday:
Work on your assignment.
Sunday:
Your assignment is due in the class gallery every Sunday. And then you can take a rest. Phew!
Here's your schedule. Look at all that goodness!
There's no other course out there like it! It's an incredible combination of toy invention and illustration, all crammed into five wonderful weeks.
You'll learn a huge amount. Lilla says: "I've learned so much from working with Riley to create this course. He's so inspiring and has taught me how to think like an inventor. You'll be able to walk through the toy aisle and have real insight into all the products out there. Plus, you get amazing in-depth looks at insider info gleaned from Riley's years of experience, you'll see literally hundreds of examples of products that are on the market right now and learn why they're unique, and lots more."
Every week you'll explore dozens of games both old and new to find out what makes them so appealing, so you can create your own bestselling toys and games.
As well as contemporary toys on the market right now, you'll also get to see a boatload of quirky vintage toys, which is both fascinating and a great way to find inspiration from the kooky past.
What is the story you have to tell? What's important to you? You'll be invited to bring whatever you want to bring to the table, and use your own unique one of a kind experience to create a brand-new toy. Plus, you'll learn where ideas from and how your own unique environment can be used as a prompt to create a toy or game.
It's super accessible: you can learn from anywhere in the world, you don't need any supplies other than a pencil and a sheet of paper, and there are no required texts. You don't even have to go shopping for inspiration: Lilla and Riley bring it all to you.
It's going to be hugely fun and playful, from the weekly riddle to the playful worksheets to Lilla and Riley's video lessons full of Lilla's oddities collections and more.
It's a live class, like being in a classroom with your teachers, Lilla and Riley, who'll be able to answer all your questions and give you tons of advice. Plus, of course, you get the amazing online Make Art That Sells global community.
Contemporary and vintage toys from Lilla's collection, including doll with pink hair by Suzy Ultman for Land of Nod/Crate & Barrel, Zodiac embroidery by Mara Penny for Running Press, and All Good Things are Wild and Free by Sarah Walsh for Compendium, Inc. Find out how you can create cool products like these!
And finally, you'll discover how you can use all the great art that you already have, maybe from Assignment Bootcamp or Illustrating Children's Books or your own projects, and leverage it to make new products ready to pitch.
This course is really for anyone, whether they're bursting with ideas for toys or have none at all. If you think it would be really cool to invent a toy or game and put your art on it, then this course is for you. Plus of course, it's a whole new income stream, which is really important when you're building a successful creative career – and don't forget, everyone buys stuff for kids.
Dolls created by artists represented by Lilla, a yellow polkadot bear by Lilla Roger Studio's finance manager, Julia Parker, and two dolls that Lilla made while she was pregnant with each of her children. Have you ever wanted to create your very own toy? Let Lilla and Riley show you how!
Here are some of the people who would benefit from taking this course:
Artists who already do a lot of children's book illustration and other art that's very kid-friendly and on products for children, who'd like to expand their range and find new income revenues
Any artist who has dreamed of creating a toy and doesn't know where to begin
Artists who have no ideas at all about how to create a toy: this course will give any artist an overview of the toy industry and details about specific segments, and how to research and develop an idea from scratch
Anybody who thinks it would be really cool to learn how to invent their very own completely unique toy or game
Artists who have licensed their art on toys and games and now want to invent their own toys and games
Lilla says: "Ever since we introduced Riley to the artists I represent, they are already flooding him with ideas and concepts – and this is a great example of what an artist who takes this course will do: they'll learn how to develop unique products, toys, and games using their brilliant art and their own wonderful creative brains. I can't wait to see what's going to come out of this course!"
Hear more from your teachers, Lilla and Riley, on why they wrote this course PLUS the top three things an art director wants to see in a toy pitch here:
Lilla Rogers
Lilla Rogers is one of the most successful illustration agents in the world, managing the careers of high-caliber artists whose works you've undoubtedly seen in children's books, magazines, greeting cards, and on scads of deliciously designed goods from games, toys and children's books to journals and packaging.
Some toys illustrated by Lilla's artists, including Princess Magic by Rebecca Jones for Mudpuppy, Purrmaid by Flora Waycott for Mudpuppy, and wooden puzzle by Helen Dardik for Auzou.
Lilla has sold art for products and ad campaigns worth over a quarter of a billion US dollars and has clients all over the globe.
As well as being a top art agent, Lilla is also a skilled educator and has taught everyone from little kids to professional artists. She prides herself on the effectiveness of her teaching and making learning with her accessible, achievable and fun. As a creative person herself, she knows how to gear her teaching towards creative minds, and bring out the very best in them. You'll be amazed by what you can do!
Lilla is the author of  I Just Like to Make Things, available on Amazon. Find out more about Lilla here.
Meet your teacher, author and art agent Lilla Rogers
Riley Wilkinson
Riley is a child pretending to be a grownup! Now Toy, Game and Children's Entertainment agent at Lilla Rogers Studio,  he's created toys, games, and entertainment for kids, families and adults for the last 25 years. From wood puzzles to card games to talking microscopes, he's worked as a designer, art director, and creative director for toy and product companies since he started his career.
He created the smash-hit game for preschoolers, The Sneaky, Snacky Squirrel Game, illustrated by Lucia Gaggiotti. Sold in countries around the globe, this award-winning preschool matching game has sold over two million copies since it was released. With nearly 10,000 five-star Amazon reviews, the award-winning game has won awards and the hearts of children. The game inspired the development of four sister games and was published as a board book by Candlewick.
His in-house experience includes Harlequin children's division, Educational Insights, MGA Entertainment, Mattel Creations and American Girl. He's worked with top-notch children's publishers including Scholastic and DK. His work has appeared in Uppercase and Communication Arts.
His experience in product scouting, development, design, writing, and manufacturing help him transform ideas into sellable, giggle-filled toys and games. He also holds the patents for two original inventions.
Riley has been a Make Art That Sells devotee since 2016 and was a judge for two of the MATS Global Talent Search competitions.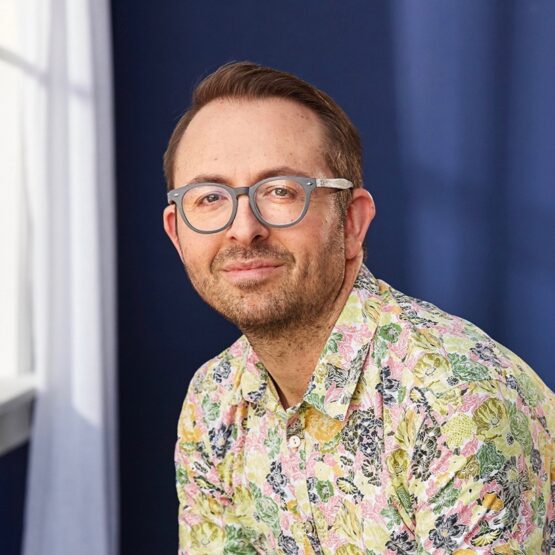 If you have a question about Make Art That Sells please check these Frequently Asked Questions (FAQ) first. If you do not find an answer to your question here please feel free to contact us at [email protected].
Q: I've never taken an online class before. How does it work? Do I need to be at my computer at a certain time?
A: The course happens in a gorgeous password-protected private classroom right here on this site. There is a separate online classroom here on the Make Art That Sells website for each course, divided into lessons. While the class is live, lessons will be made available throughout the live period of the course, and you can actually tick off each class as you complete it to keep track of your progress.
The beauty of an online course is that you can check in whenever you like and do not need to be online at a specific time as the content will be available 24/7, so it does not matter what time zone you are in. You can log on every day if you choose, or set aside time once or twice a week to work through it.
The written content in the class will be downloadable and you will have access to the classroom for six months after the end of class so you have plenty of time to go back through everything at your own pace.
There will also be a private Facebook group where you can connect with others and share images of your work, and this will remain open indefinitely.
Q: What format is the class taught in?
A: The class is taught using live interactive video sessions, written posts, downloadable information including a 100+-page worksheet and valuable resources, and a huge amount of imagery. Everything is made available in a bespoke, password-protected private classroom. There are assignments as well as a handful of additional creative exercises in the course.
Q: Do I need to have a drawing tablet or be able to create digital illustrations for this course? 
A: You don't need any special software or equipment for this course. Our students use all kinds of different methods, some are strictly digital, others are traditional artists, and lots are in between. Any method you want to use to create your illustrations is fine!
Q: It says the class is live, but can I still do it at my own pace?
A: Yes! There are lots of live elements in our live courses (live reviews, live Zoom webinars, etc),  but all of it is saved and made available in the classroom. You have access to all live course materials for six months after the end of the course. You do not have to be online at a particular time, unless you want to see and join in with the live Zoom webinars or other live events while they are being broadcast. All live content will be saved and posted in the classrooms shortly after each live session, so you can watch each replay if you missed it, or even watch the video/live content multiple times if you'd like. Once the lessons are published in the live classes, you can revisit and complete the course content at your own pace.
Q: Can I access Make Art That Sells courses from any device?  
A: Yes, you can access Make Art That Sells courses from any device once registered, but we strongly recommend viewing our courses on a desktop or laptop for the best user experience. We pack lots of information and visuals into our courses and they are best viewed on larger screens.
Q: How hard is the course?
A: Lilla is a gifted teacher and has broken down the assignments into clear steps to help you create great art without getting overwhelmed. This course is suitable for all stages and abilities.
Q: Does it matter what order I take Make Art That Sells courses in?
Make Art That Sells courses can be taken in any order. You can take each course individually, or take them all to put a rocket under your creative career!
Q: How do I choose which course is right for me?
A: It really depends on whether you are looking to learn.
Q: I will be away for some of the time the class is running. Does this matter?
A: My Toy Pitch is an intensive class, so ideally you would want to check-in at least weekly. However, you should be able to catch up if you are away for a week or less at a time.
Q: Will I be able to communicate with others in the class?
Yes, you will be able to communicate in the private Facebook group provided (where you can also share images of your work and your ideas). This will be a great chance to connect with other artists and designers, get different perspectives and share your ideas. Our students find this one of the best parts of Make Art That Sells.
Q: Will the class material be available after the class has ended?
A: Yes, you will have access to the classroom for six months after the class has ended. The written class content can be downloaded from class. The private Facebook group will remain available to you indefinitely.
Q. Is this an art class or a business class?
A: It is both, but it is not a technique class. The course focuses on giving you the insider view on what you need to do when creating your pitch to make it more commercially viable while still being uniquely you. As with all of our classes, there is a strong creative element to it, but it also looks at the toy industry in-depth and gives business insight there.
Q: When is the class?
A: Dates for 07 March – 18 April, 2022.
Q: How much is it and how do I register?
A: My Toy Pitch is £399, which is approximately USD $525. Please note this approximate $ equivalent is given for reference only. When paying by Paypal, you will be charged in your local currency at the prevailing Paypal exchange rate.
Depending on your country of residence, you may also be charged sales tax on check out. This will automatically be calculated when you register.
Click "Add to cart" to register. If a course is not yet on sale, join the waiting list and we will be in touch to let you know when the course is on sale.
Q: I see the prices are given in GBP (British pounds). Can I pay in another currency?
A: Yes, Paypal accepts most currencies. All class fees are charged in GBP (British pounds), and this will be the amount which shows up in your Paypal transaction, but you will automatically be charged in your local currency at the prevailing Paypal exchange rate valid at the point you sign up – so if you have a USD$ bank account the funds will be removed in USD$.
Q: What payment methods do you accept?
We process all our payments with Paypal, a safe and secure way of sending money online. If you do not have a Paypal account you can sign in as a Paypal guest and pay via credit or debit card. All class fees are in GBP (British pounds) but you will automatically be charged in your local currency at the prevailing Paypal exchange rate valid at the point you sign up.
Q: I don't live in the USA. Is this course relevant for me?
A: Lilla Rogers represents artists internationally and has clients all over the world. Although the main buyers for art in the markets covered are in the US and the UK, much of the content is relevant for you wherever in the world you are, especially if you are interested in selling your work internationally. And because everything is made available to you online, it does not matter what time zone you are in.
Q.: How is this course different from Lilla's book?
A: Lilla's book 'I Just Like To Make Things' is a fantastic resource and is highly recommended as a companion to Make Art That Sells courses. Being spiral bound you can draw and journal in it. Full of annotated visuals, it provides insights into a variety of art and craft markets. However, this course takes you step-by-step through building a strong pitch to showcase your work. It also gives you the opportunity to get your art in front of Lilla as well as become part of a community. Perhaps most importantly, you have the chance to put your questions to Lilla when the course is live.
Q: How is this course different to a college course?
A: As an agent whose artists have illustrated and authored lots of children's books, games and other products, Lilla knows exactly what sells and what doesn't sell. She knows what clients are looking for and how to present work to them. The course is based on many years of experience in the industry, and a clear understanding of where the gaps are.
As an online course, you can attend from the comfort of your own home or studio, anywhere in the world, and the private classroom is open 24/7 so you can make it work around your life.
By registering for any of the Make Art That Sells classes and participating in any of the Make Art That Sells community areas, please be aware you are agreeing to the following Terms & Conditions:
You acknowledge that your work will only get viewed by Lilla if you submit your assignment(s) as directed when any given class is live. You also acknowledge that although Lilla will view every piece of work submitted and provide general feedback to class during any live courses, and that only a handful of pieces will be chosen each week for specific critique (which will be shared with the class), and there is no guarantee that you will receive personal critique from Lilla during the course. Furthermore, you acknowledge that there is no feedback from Lilla Rogers offered in any course which is not live.
You agree that Make Art That Sells may give permission to select art directors to view the finished works submitted for critique . Should they be interested in working with you, Make Art That Sells will put you in contact and you can continue your discussions directly.
You give permission for Make Art That Sells to use any images you submit for critique in any class, or share in the class community area, to be included in any future class-related marketing or promotional strategies, online or offline. You will always be credited and will retain the rights to your work.
You agree to the class Ground Rules which are as follows: (i) Stay open (ii) Be positive (iii) No negative critique of others (iv) No excuses are necessary. If you miss a deadline for submitting your assignment that is fine, but the entire class does not need to know the reasons for that.
You acknowledge that Make Art That Sells and Do What You Love Ltd are the owner(s) or licensee(s) of all intellectual property rights in the site and the digital products you purchase, including any databases that hold relevant information about the site and its products. They are protected by copyright or trademark registration and you may only use any of the digital products in line with these terms.
You acknowledge that all of the digital products that are available for sale on our site are owned or controlled by our licensors, or us. Upon payment of the price for any of these digital products, we grant you a non-exclusive, non-transferable license to use the digital products for your own personal, non-commercial use.
You agree that you shall not redistribute, transmit, assign, sell, commercially exploit, broadcast, modify, adapt, edit, sub-license, rent, share, lend, or transfer any digital products that you purchase through this site, or any of the contents delivered via Zoom webinar or within our private communities.
You acknowledge that Make Art That Sells reserves the right to delete any inappropriate comments in the classroom or any of the class-related community spaces, in order to provide and maintain a supportive classroom environment.
You confirm that you are purchasing a single license for this course for your individual use only. To enquire about educational/corporate rates (for official groups of 10 or more) please send an email to hello [at] makeartthatsells.com.
You acknowledge that Lilla Rogers Studio/Make Art That Sells reserves the right to replace any advertised content with alternative content of equivalent value without notice
You acknowledge that all sales are final and no refunds will be given before, during or after class.
You acknowledge that, if paying in installments, no part-payments will be refunded should you cancel your place before class begins.
All courses are priced in GBP £. Any approximate $ equivalents given are for reference only. When paying by PayPal, you will be charged in your local currency at the prevailing PayPal exchange rate.
You give permission for your email address to be added to the mailing lists of Lilla Rogers Studio, Make Art That Sells and Do What You Love. You can unsubscribe at any time.
Privacy Policy
We do not store credit card details nor do we share customer details with any 3rd parties.
Delivery Policy
All of the MATS Portfolio Review Live lessons are delivered online in a private password-protected classroom. We do not deliver physical products in the post. Our online communities are offered via individual Facebook groups, to which you can request access, which will be granted once your enrolment has been confirmed. You can access the private classroom for your course via the Account section of this website, on or after the advertised start date of the course. For self-paced classes, you can access the private classroom via the Account section of this website, as soon as your purchase is complete.
Make Art That Sells reserves the right to change the time of any advertised Live Review without notice, for any reason whatsoever. If you have any issues accessing classrooms you can contact us at [email protected] where we will always endeavor to respond within 72 hours.
You can view our full detailed terms & conditions here: https://makeartthatsells.com/terms-conditions/
Make Art That Sells, 2021