We are so proud of our Make Art That Sells Alumni, and we are pleased to feature a series of spotlight interviews showcasing their successes and artwork. We've asked them to share how the MATS courses have helped them learn and grow. You can see more Alumni Success stories here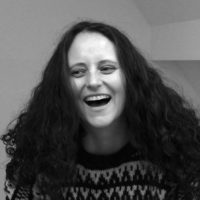 Today, we have an interview with Andrea Stegmaier who has taken Illustrating Children's Books + My year of Art school (all classes held in 2018)
Tell us a little about how you got started in art and design
Since I was a little kid I have made art, but never thought of it as a profession to earn money, so I learned something serious and became an architect. Last summer I posted a doodle on social media and got some likes. I kept on posting little drawings and a few weeks later I discovered MATS and the Illustrating Children's Books class, took the plunge and realized what I missed all the years. Now I split my time between family, architecture and illustration, trying to have fun with all these parts of my life.
Lilla always says "People buy your joy." What brings you joy?'
Being with my family, discovering the beautiful way my kids look at the world. Sitting in my studio looking through a huge window in our little garden, sketching just what comes to my mind. Inventing stories for quirky characters. Seeing grown-ups and kids finding joy and inspiration in my work.
Which is your favorite market(s) to design for and why?
The Children's Book market! I always enjoyed reading books, they are important in so many ways. I love to tell stories and to create new worlds. It's an amazing feeling when your sketches and drawings turn into a real book.
What are you working on currently?
Currently, I'm working on the illustrations for a picture book, which will get published next summer in the UK and US. Can't wait to share more about it soon.
What are some of the key things you have learnt from the MATS experience?
I have learned so many things in so many ways during the classes, I can only tell you a few of them:
Be yourself and embrace your quirkiness.
Don't compare yourself or your work with others, everyone is on his/her own point of the journey.
There is enough work for all, be happy about the success of others.
When you do what you love it will show in your work – "People buy your joy"
How have the classes helped your artwork evolve /grow?
They helped me to work purposefully towards creating an appealing portfolio for the children's book market. To structure the way I work and to take a critical look at my own drawings. It really helped to work towards a deadline and to be in healthy competition with the classmates.
Any aha moments during MATS you would like to share?
My biggest aha moment was when I realized that people would actually pay me for something I love to do, they would pay me for being myself. Another thing I discovered: you don't necessarily need a formal education to call yourself an illustrator. There are many ways to get there and it's never too late to try it!
What are your key successes since taking a MATS class?
Through the work for the Illustrating Children's Books class I shared on my social media I got my very first illustration job: to make an activity page for the Bravery magazine, which was published in issue 2. A few weeks later Nicole from Tugeau2 Agency asked me if I would be interested in representation and I said "yes". This has led me to my first book project, which hopefully will kick off many more in the future. It's a dream come true.
How would you describe taking a MATS class to a fellow artist looking to develop their art?
It's a safe place to experiment and develop your work. It's intense, challenging and inspiring. You will be part of a creative, always supportive community of artists coming from all over the world. You will get out as much as you are ready to invest.
What is your dream gig for your artwork?
My biggest dream is to write and illustrate my own children's book someday!
See more of Andrea's work here: Website | Instagram
Would you like to experience the Make Art That Sells classes yourself? Browse our live and self-paced classes here
Graduates of our courses have gone on to win work from clients such as Hallmark, Robert Kaufman Fabrics, Oopsy Daisy, Uppercase Magazine, West Elm, Midwest CBK, and more. It is industry learning that works in the real world. Find out more HERE and start today!