2.22018
---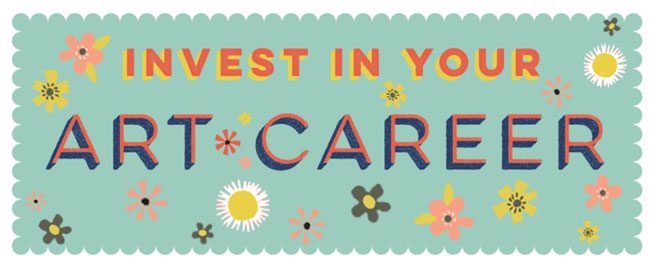 Nothing is more fun that making your best artwork with a lively group of like-minded students.
Tomorrow is the very last day to sign up for my popular Assignment Bootcamp class, and I want to lure you into joining me. Get a look at this stellar work done by my students for class. What astounds me is not just the abundance of talent, but the enthusiasm and coolness of our students.
In the January Mini Assignment for Bootcamp, I eased the students into the big assignment with this fun, playful Mini Assignment. I always like to give a Mini Assignment that will bring out the best in each student. How? By making it approachable, easy to draw, but with a broad scope so there is plenty of room for diversity of styles.
I asked the students to draw the contents of their own bags. Check out the work, and you'll see that they really dove in!
Assignment Bootcamp mini assignment by Åsa Gilland
Assignment Bootcamp mini assignment by Laura Irrgang
Assignment Bootcamp mini assignment by Sharon Nullmeyer
C'mon and join us for 4 more months of Bootcamp! You get something from me every single Monday—until the end of May!—to enliven your art practice, to grow, to be inspired, and to make your best art!
We actually closed registration for Assignment Bootcamp a few weeks ago, but we've re-opened registration due to very high demand! It's not too late to join us & start on your next assignment (and you'll even get the January assignment)!
Plus we've reopened Bootcamp Plus, and My Year of Art School (with a 20% discount!), too! So if you are already registered for bootcamp and would like to upgrade, reply to this email before the deadline and we will get you setup!
But HURRY! We'll close registration for Assignment Bootcamp, Bootcamp Plus, and My Year of Art School for 2018 at MIDNIGHT TONIGHT! (February 2nd at 11.59pm PST)
Hope to see you in class! Let me help you make your best art.
Xo
Lilla Rogers
Art Agent